So, as I said before, I'm watching the Olympics. Plus, I love America (and other peoples).

I also love reading the stories of great athletes
who either have overcome great difficulty to be at the Olympics or who have achieved greatly. A couple stories stood out to me in this cycle, and I'd strongly encourage you to read them, and then I'd encourage you to listen deeply to the meaning of those stories,
especially if you are American
!
Listen
to the stories of
Ibtihaj Muhammad
and
Yoshihiro Uchida
. At first glance, you may here the story of the American dream succeeding - America, Land of Opportunity! But, if you listen a little longer, you will hear a different story: you will hear a story of success through hardship, often unnecessary hardship driven by prejudice or difference. Yes, these are people who succeeded against great odds, but this is also a story of a country that has still not lived up to its own ideals of being a
welcoming
land of opportunity to all. Fascinatingly, both of these stories are stories of patriots, people who have lived through dark sides of America, people who know that America has not reached her ideal, but who have not abandoned that ideal in their own lives. May we learn to be better humans and better Americans, through their lives.
May she be a great bridge, not a blip!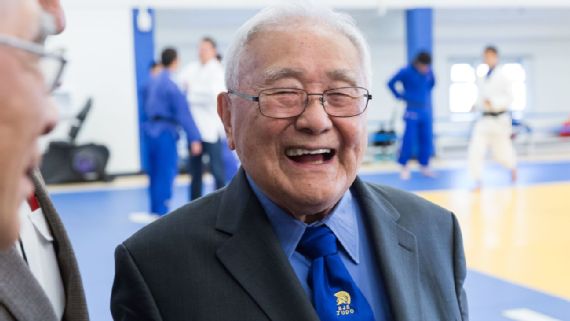 96 years old, still mentoring!
Henry Van Dyke summarized my personal view of a proper patriotism in a line from his
poem
, "America for Me":
We love our land for what she is and what she is to be.
This is a view that does not deny the broken places but does not deny the good places either. May we be honest patriots and not blind nationalists! May we pursue both justice and peace, truth and grace!